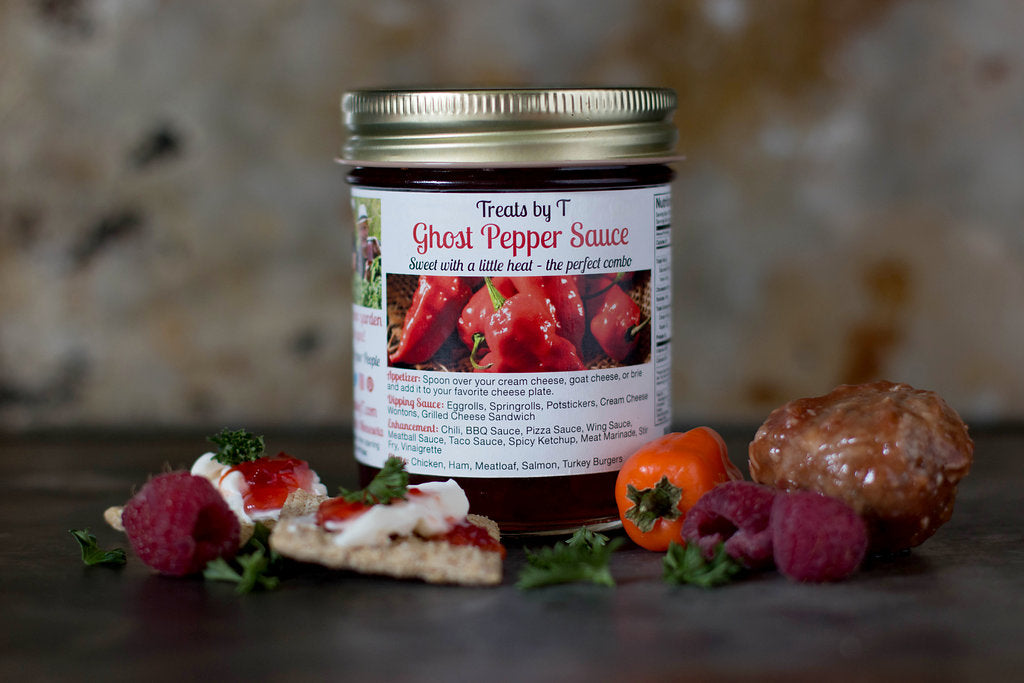 Ghost Pepper Sauce
$ 9.00
We  grow our  own ghost peppers, so the day they turn ripe is the day we make sauce,  making it the freshest possible. Home grown locally in Northfield, Minnesota, from our garden to you.
 It's the sauce everyone is talking about, made in small batches.
Our ghost pepper sauce has a unique flavor, it starts of sweet and then finishes with a little heat at the end. The Perfect combination of sweet and heat. Nothing overpowering, just enough to get you to want more.
  We take pride in using no preservatives or artificial colors and it's gluten free.
This versatile sauce has many uses. Use as an appetizer on top of cream cheese and crackers. Glaze's on salmon ,chicken, meatloaf and pork. You can dip your eggrolls or wontons into it. Make a fabulous meatball sauce. Jumpstart your morning with it on top of scrambled eggs....yum.  
Ingredients: Sugar red bell peppers ,raspberries ,pectin, vinegar, fruit juice, habanero and ghost peppers.