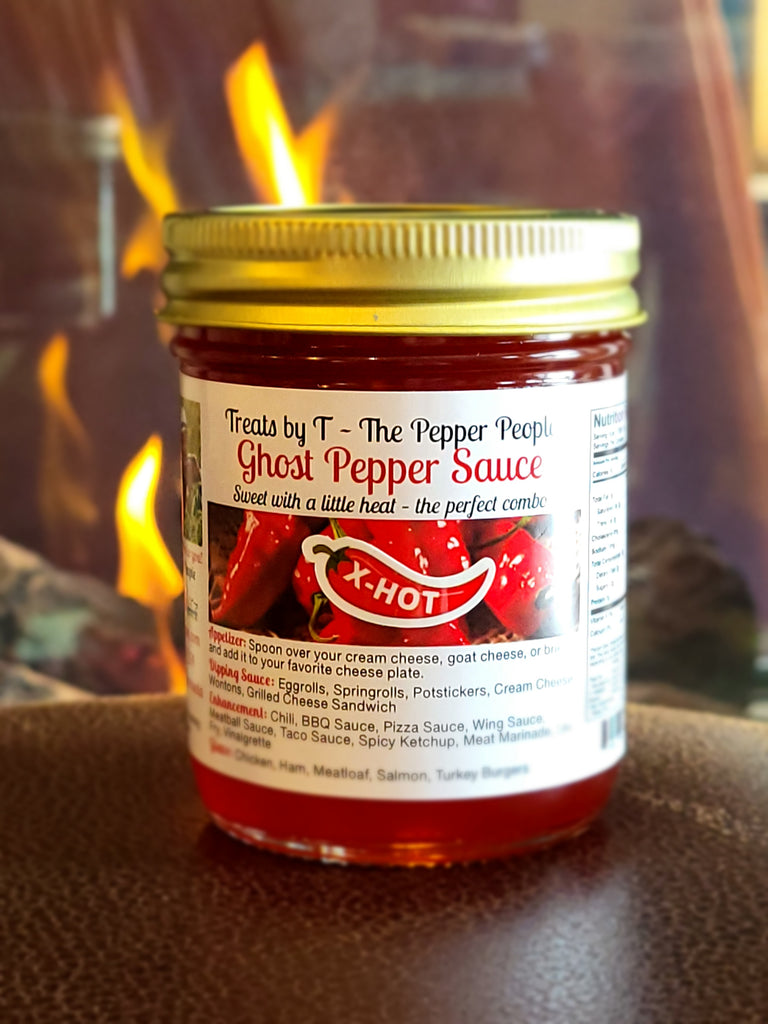 X-tra Hot Ghost Pepper Sauce.
$ 9.00
You loved my original Ghost Pepper Sauce, but wished it was a little hotter, well this is for you.  I've doubled the amount of ghost & habanero peppers in this version so it's noticeably hotter, but still has that great flavor.
Some people just love hot, hot, hot.
*You can mix and match with regular as long as it equals 2 jars.